Get a Refresh for Less: Up Your Home's Style Factor without Breaking the Bank
Dying to give your home a much needed update without taking a sledgehammer to your walls—or wallet? Custom interior shutters just might be the renovation alternative you've been looking for. Beautiful, functional, and easy to install, interior shutters make a huge design impact without draining your home improvement fund. Learn more about the benefits of interior shutters and why you should put down the screwdriver and pick up the phone.


A Low-Cost Refresh

According to HomeAdvisor, home renovations and remodels average about $48,000+. Depending on the size of your house, the rooms you're remodeling, and the finishes you're choosing, that cost can go way up! Not to mention the cost of labor for contractors, architects, and other pros you might hire in the process. Some homeowners tackle DIY projects to cut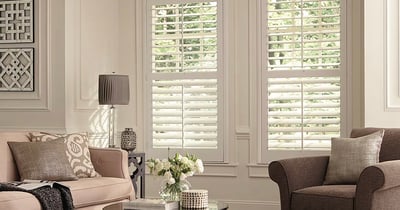 costs and get the look they love, but unless you're prepared to spend a lot of your free time learning any and all of the skills required for your project, taking those on can be a bigger burden than they're worth. So what is a home improvement project that doesn't break the bank, doesn't require you wasting your precious time learning new tools, and actually adds value to your home? Enter custom interior shutters. With most orders clocking in at a fraction of the cost of average renovation projects, interior shutters are a relatively low-cost way to refresh your home's style, adding beauty and functionality to your windows that will last for a lifetime.


It's Easy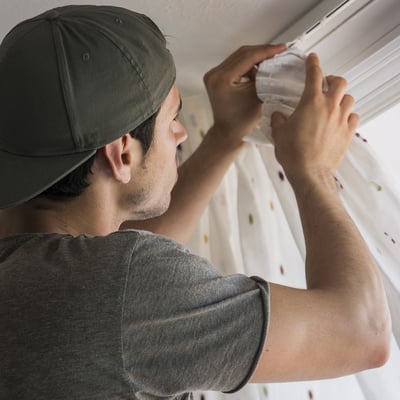 The best part of installing interior shutters with Elizabeth Shutters? We do it for you! You get to sit back and relax as our professional installation experts make sure your custom shutters are absolutely perfect in your home. No assembly required from you! Even the design process is simple: from the first phone call with an Elizabeth Shutters design consultant, we guide you through all the various options for customizing your interior shutters, from mounting style to louver size to color. Then we send a consultant out to your home to give you a custom quote, show you material samples in person, and take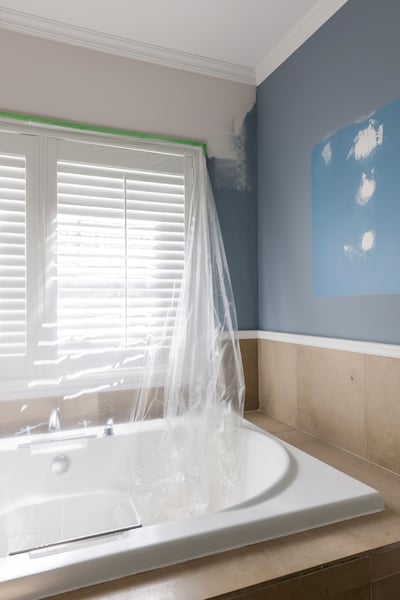 precise measurements of your windows. Renovations and remodeling projects can take weeks, months, or even years to complete, during which time you have to either live with the work in progress or spend extra cash to stay at a hotel or eat out while your home is a construction zone. Most Elizabeth Shutters interior shutters installations can be done in one day, meaning your daily life can carry on with minimal interruption or inconvenience. And at the end of that day, you get to enjoy your brand new custom shutters immediately.


The Benefits
Not only are interior shutters an accessible home improvement project from a cost perspective, but they also provide several additional benefits:


• Efficiency: Interior shutters can help regulate the temperature of your home by blocking out sunlight in the summer and keeping heat in during the winter. This can result in lower energy bills and a more comfortable living space.

• Privacy and Light Control: With interior shutters, you have complete control over the amount of light and privacy in your home. You can easily adjust the louvers to let in natural light while still maintaining your privacy.

• Increased Home Value: Custom interior shutters are a timeless and classic addition to any home, and can add value to your property if you decide to sell in the future.


A How to Get Started
Ready to give your home a refresh with custom interior shutters? The first step is to schedule a free in-home estimate with an Elizabeth Shutters design consultant by calling 925-255-7778. During this consultation, you will be able to discuss your design goals and preferences, as well as receive a custom quote for your project.

Once you've decided to move forward with your interior shutter project, our team of professionals will handle everything from manufacturing to installation, ensuring that your shutters fit your windows perfectly and are installed correctly so you can enjoy them for years to come. Learn more about the process from start to finish here.


Follow us and tag: Instagram | Facebook | Pinterest