How to Plan Your Rooms with Pinterest

ith all the design inspiration in magazines and on the web, curating your own personal interior decorating style can feel like an exciting yet overwhelming undertaking. No wonder many opt for the expert styling direction of an interior designer. But if you've got your own inner interior designer just waiting to be freed, Pinterest can be a fantastic and accessible tool for both developing your personal taste and building your first design plans. And when you begin with one timeless element like classic interior shutters, you give yourself a solid starting point for rooms that will grow with you no matter what styles you decide to try on.
Browse Elizabeth Shutters Pins to Find Your Dream Window Coverings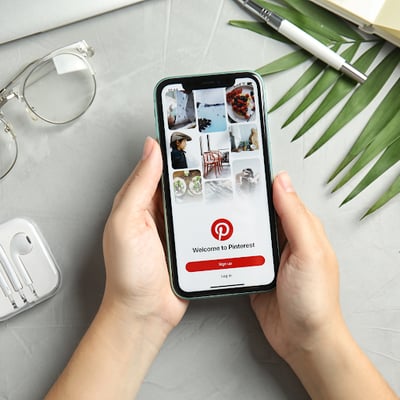 To begin planning your rooms on Pinterest, it helps to start with one key feature—like window coverings. What products speak to you most? Interior shutters? Contemporary shades? Custom blinds? The Elizabeth Shutters Pinterest account is full of images of our product offerings to give you inspiration. Browse our pins to find combinations of colors, hardware, sizing, and more, and remember that all Elizabeth Shutters products are made to order, so if you like the size of one style and the color of another, you can combine those elements to create a window covering that's all your own. Once you've found a pin (or a few) from the Elizabeth Shutters account that you love, you're ready for the next step.


Create a New Board and Pin Your Elizabeth Shutters Inspiration

Now that you have an idea of the window coverings that will be your timeless element, you can begin pairing pins of other room decor pieces with it to see how everything looks together. You'll want to create a new Board for this to keep things organized and name it something specific, like "Living Room Design" or "Kitchen Nook Mood Board", rather than something vague like "Future House". After you pin your Elizabeth Shutters inspiration to this board, you can begin to see how different pieces will work against the backdrop of Elizabeth Shutters custom products. If you've been a Pinner for a while, revisit older boards– is there a style trend past-you loved that current-you forgot about? A trip down Memory Lane can help narrow your search criteria.



Browse Pinterest by Styles and Rooms
Now comes the fun part: browsing Pinterest. But beware: this can also become a time-suck if you're not strategic in your approach. Luckily Pinterest offers easily navigable search and filtering capabilities to help you stay targeted in your browsing. If there's a recent design trend you're particularly into, like modern farmhouse or boho interior design, try searching for those keywords along with the type of room you're planning. For example, search "boho living room" or "modern farmhouse kitchen" to get your search started. You can even try adding "interior shutters" or "custom blinds" to your search queries to see examples of how other Pinners have styled similar window coverings. If you're the type who can fall down a rabbit hole of inspiration, try setting a time limit for each Pinterest session and return to your design planning board frequently to check in on how all the elements are coming together. As you add more pins to the board, scan for common elements that are popping up again and again: is there a particular style of lighting or mirror shape that you find yourself drawn to again and again? As you find those repeated pieces and themes, you can begin the next important step.



Pin, Edit, Repeat
As your design board grows, you'll want to return to it periodically to edit. Those common repeated elements you're pinning over and over? Pick your favorite one to keep and get rid of the rest. Pin, purge, repeat. Over time, you'll become more judicious with your pins and will curate a design plan to rival a pro's. After you've settled on a look you're happy with, it's time to start putting it in action.



Order Your Elizabeth Shutters Custom Window Coverings
So your board is complete and you're ready to bring it all together in real life. Now it's time to reach out to the design consultants at Elizabeth Shutters to get your interior shutters, shades, or blinds ordered and in process. We've helped hundreds of clients like you make their design dreams come true. We can't wait to hear all about your inspiration and how we can create a custom window covering to complete your design plan. Ready to get started? Call 925-255-7778 or email info@elizabethshutters.com to schedule a free in-home estimate today.