Window Safety Month: Tips For Keeping Your Family Safe

With spring on the horizon, we know you're probably eager to crack open those windows and let a little fresh air indoors. But before you start unlocking latches and sliding up the sashes, let's discuss some window safety tips. Particularly if you share your home with pets and small children, you need to be aware of the risks of windows and window coverings and understand how to keep everyone in your household safe. Please take the time now before warmer weather hits to make your windows and window coverings can be enjoyed safely this spring and all year round.

The Hidden Risk
Did you know that windows are among the Top 5 Hidden Hazards in the Home according to the U.S. Consumer Product Safety Commission (CPSC)? Children are especially at risk of falls from windows and entanglement in loose window covering cords. Curios pets can also get caught in looped cords, so it's worth taking all your small family members, furry or not, into when minimizing the risks windows can pose to their safety. We know your family's safety is your top priority, and you also want well-designed window coverings that suit your style.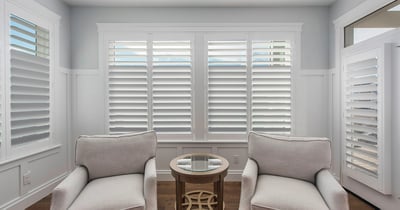 With these tips, you can choose the best window coverings for your Home that fit your budget, taste, and safety needs, so you can focus on enjoying your beautiful Home with your family for years to come,. Please note that this blog should not be considered a definitive guide to window safety and Elizabeth Shutters is not liable for damages incurred as a result of any information included in or excluded from this post; rather, use this blog as a starting point for assessing the safety of your windows and please do additional reading on all the risks of windows. You can find more information on home hazards at the U.S. CPSC website at cpsc.gov.
Keeping Kids Safe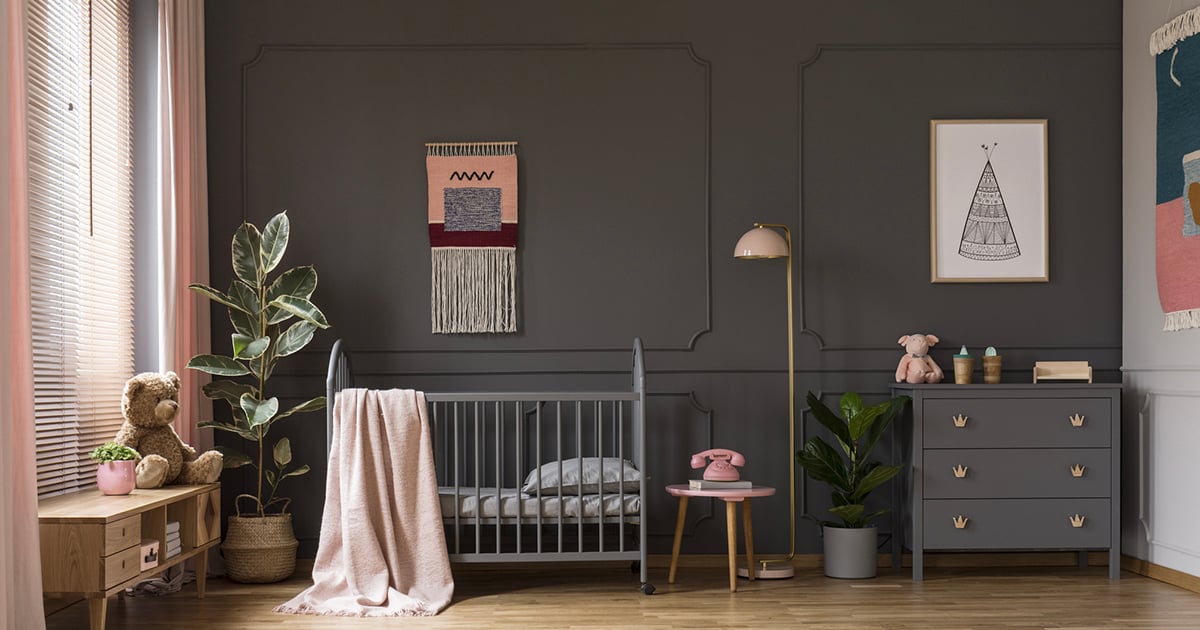 For any windows children are around, the CPSC recommends only using cordless window coverings as the best option to defend against cord-related injuries and fatalities. Interior shutters, cordless blinds, motorized roller shades, or cordless honeycomb shades are all great options that take cords out of the equation entirely. If you do choose window blinds or shades that utilize cords, there are a few steps you can take to make them less dangerous for kids:
• Keep all cords out of the reach of tiny hands at all times, adjusting pull cords to be as short as possible
• Do not place climbable furniture, like chairs, cribs, or beds, near windows that have cords
• Ensure inner cords can't be pulled out into dangerous loops by ensuring "cord stops" are installed on the inner cords of shades and blinds
• Anchor continuous cord loop systems tightly to the floor or the wall with a tension device
• Supervise children while playing in the vicinity of corded window coverings and never let them dangle from loose cords or use them in their play
Supervise children while playing in the vicinity of corded window coverings and never let them dangle from loose cords or use them in their play.
Pet Safety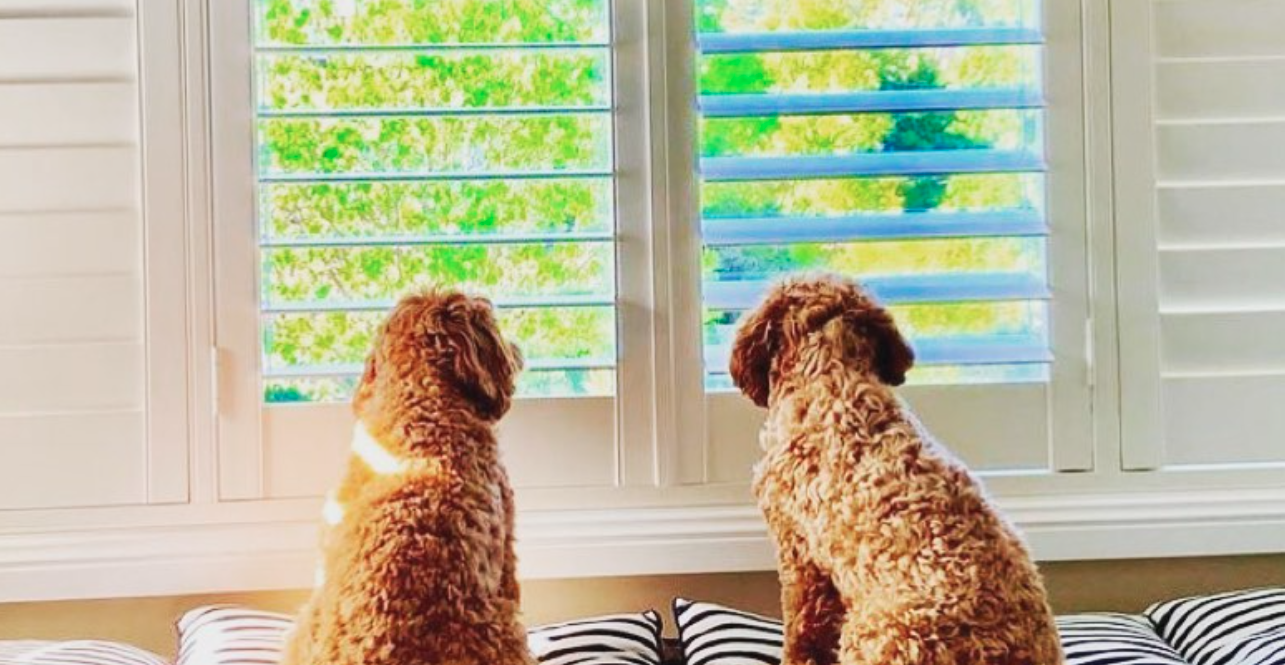 You've probably seen images of silly cats caught up in blinds, but this somewhat humorous predicament our feline friends seem toto find themselves in frequently more than just annoying and destructive: it can seriously injure them. Dogs too can get caught in long, tangled pull cords. The same tips fromy to corded window coverings for pets: keep cords out of reach and secure anything loose and dangling to lessen the risk. Cats do need access to windows for daily enrichment, especially if they're indoor cats, so if you do choose small-slat blinds, keep them raised enough for your kitty to be able to see out, or she will likely make a peephole for herself without consulting you on the alteration. Vertical blinds, roller shades, interior shutters, and faux wood blinds with wider slats that leave enough space to see out and can easily be replaced are better window coverings for homes with cats than aluminum blinds with small slats, or climbing-temptations and fur-magnets like curtains.
Protecting Your Investment
Installing custom-made window coverings is a relatively low-cost way to transform the look of your Home without having to tread into renovation territory, but it is still an investment in your Home that you want to protect from damage. Beyond the safety concerns we've already discussed, letting children and pets play with your window coverings can significantly diminish their lifespan. Cats and dogs caught in blinds can pull the entire rail system out of your window and bend and break slats, leaving your beautiful blinds in a tangled heap on the floor. It is not unheard of for a particularly adventurous child to scale interior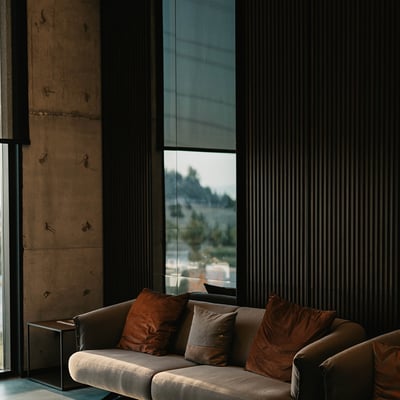 shutters like a monkey, which can cause your timeless design choice to come crashing down. Elizabeth Shutters builds interior shutters that will last you a lifetime if you take proper care of them, and that includes not allowing children to climb, hang off of, or swing on your shutter panels.
Safer Covering Options
Elizabeth Shutters offers a range of custom-made window coverings built using the highest quality materials and over-engineered hardware so that they can stand the test of time and provide light control, privacy, and design enhancement to your Home for a lifetime. If you're looking for cordless options to protect your children and pets, we offer:
• Interior shutters
• Magic Wand-controlled 1" blinds
• Motorized vertical blinds
• Wand-controlled vertical blinds
• Motorized roller shades
• Magic Wand-controlled sheer shades
• Cord-free honeycomb shades
• Cordless twin fold honeycomb shades
• Motorized honeycomb shades
• Cordless verti-cell honeycomb shades
A Beautiful and Safe Home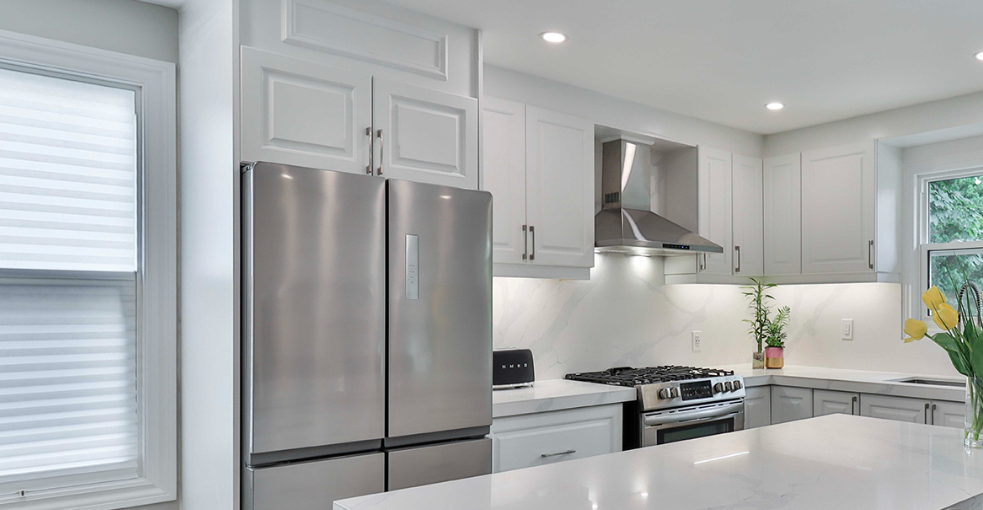 This Window Safety Month, take the time to start ensuring your windows are safe for the whole family by following the above tips. If you have any questions about which window coverings are the best for your life stage and situation, give us a call at 925-255-7778 to speak with an Elizabeth Shutters design consultant who can walk you through all our customization options for window blinds, shades, and interior shutters. Wke the process of getting new window coverings simple and personalized. We can't wait to hear from you!
The information provided in this blog post on window safety tips is for general informational purposes only. It is not intended to be comprehensive or definitive, and should not be relied upon as a substitute for professional advice. Elizabeth Shutters is not liusing or misusing or injuries resulting from the use or misuse of the information provided in this blog post. We encourage readers to do additional research and seek professional advice to ensure the safety of their windows.